Water For Life Appeal
Amos Trust's Water For Life appeal will 
help the communities of Teustepe in Nicaragua to flourish.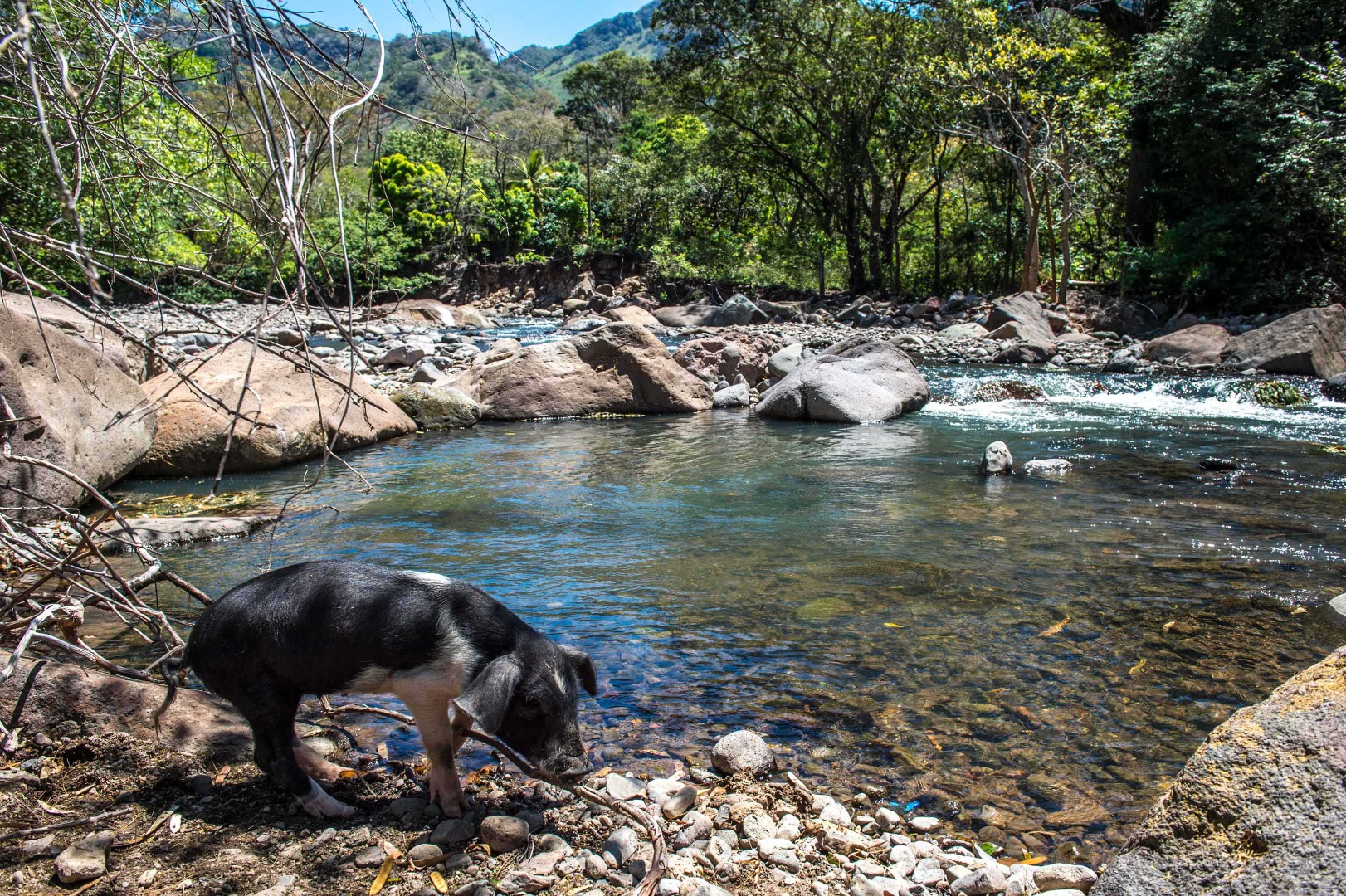 What if we told you that a donation of £35 would mean two families in Nicaragua could have clean and safe drinking water for up to 5 years? We aim to provide 20 water filters and five micro dams to each of the seven new communities we support in Teustepe, Nicaragua. Will you help us?
We are delighted that as part of the Big Give Green Match Fund appeal, whatever you donate from 22nd April will be doubled up to £5,000, which means twice as many water filters and micro dams for the communities we support in Nicaragua.
Anniversary Water For Life Appeal
To celebrate the start of our fantastic Nicaraguan partner CEPAD's 50th anniversary, we are looking to give the gift of water.
Josefa is a community leader in Mercedes Del Rancho. Her community has not only benefited from the training that CEPAD provides, learning to grow drought-resistant crops, conserve water, and demand their rights, but also from the water filters that your support enabled CEPAD to provide.
Building a micro dam in El Joya in rural Nicaragua
— — — — — — —
Josefa told us,

"One of our difficulties is water. It's about 15 minutes walk from here to the well, and I have to carry the water back home for my plants most days. So I would say that's our biggest difficulty, water. I have to carry it on my head.
They told us we couldn't drink from the well because there was too much sediment, but we drank it anyway. Now we have water filters at home, so we can drink clean water, thanks to those who support us and CEPAD's programme. Water is life, as they say."
In 2018 due to the generosity of Amos supporters, we were able to supply 140 water filters to the communities we were supporting, including Josefa's community. We are asking you to do the same for the seven new communities and 140 more families from the Teustepe area in Nicaragua's dry belt.
The need in these communities is even greater than last time; six of these communities are experiencing acute drought. It is vital that any water they have can be filtered and made fit for human consumption. The seventh community largely relies on drinking from the river, and the water there is not clean.
Amos Trust's Karin Joseph has recently visited these new communities. She told us,

"When I visited, there were still three months left until the rains were expected to come, and several communities were already dealing with almost empty wells. So it is essential that the water they do have — coming from the bottom of the wells — can be filtered, so it is safe for families to drink."
The Big Give Green Match Fund
Anything you give will be doubled by the Big Give Green Match Funding this year.
Your donations will be matched between the 22nd of April and the 29th of April. That means we will be able to provide the water filters we need and give these communities micro dams and other simple systems to trap rainwater. So that when rains do fall, they will be able to harvest as much of it as possible. 
What your money will do:
£35 will pay for the cost of one water filter to provide clean, safe drinking water. We will buy 140 water filters (20 for each of the seven communities we work in).


£50 will train a community how to maintain their water filters. We will teach each of the seven communities about water filter maintenance. 


£140 will pay for the materials for one micro dam; water conservation has become essential as prolonged droughts are followed by heavy rain and flooding. We will build 35 micro dams (5 in each of the seven communities).
Water filters
Wilfredo, who works at CEPAD's training farm, explained how the water filters work:
"For the first layer, we take pebbles from the river and wash and dry them in the sun. It takes 3–6 days of UV radiation to clean them. After that, we take progressively smaller pebbles for the second and third layers and wash and dry them as before.
Then we add charcoal, which can be bought in the local market for $1 a pound. Again, it is washed and left to dry in the sunlight. We then put in a layer of sand and then a sponge. This is special because it changes people's health and lives."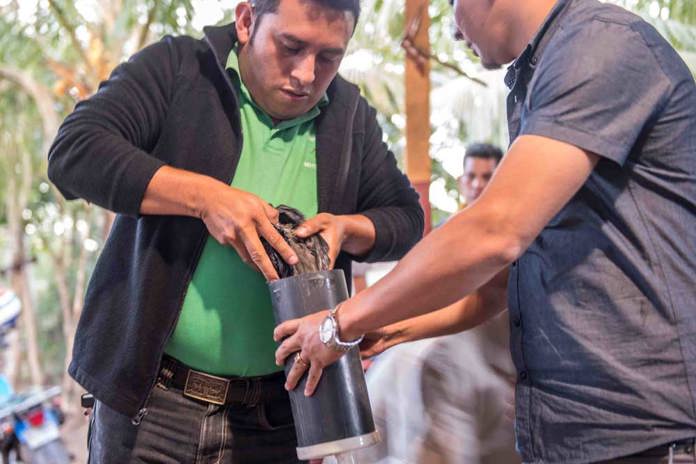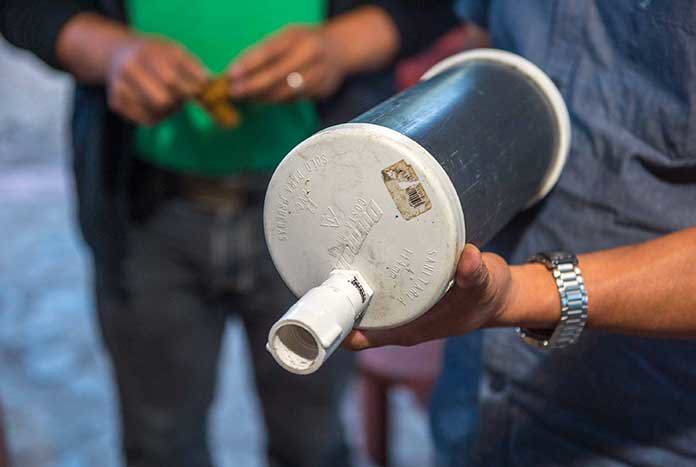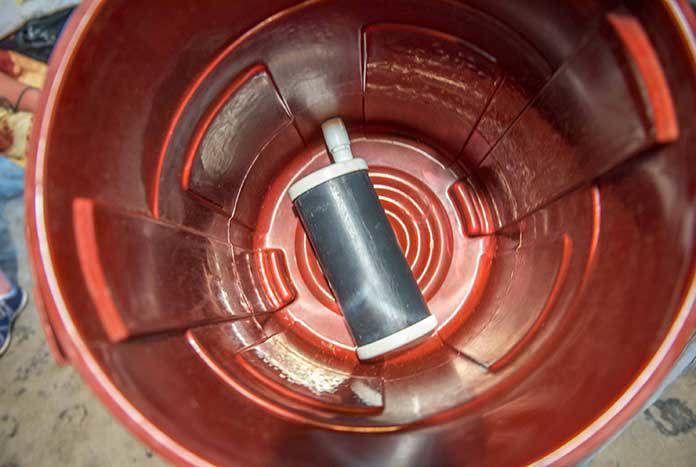 Water For Life: Wilfredo and other community members are working with CEPAD to bring fresh water to Aguas Calientes and six other communities in Teustepe. 
— — — — — — —
Climate Justice resources
Take a look through our range of resources, including blog posts, downloads and products, to find out more about our Climate Justice work.
amos trust works all around the world
We work alongside grass-roots partners in Palestine, South Africa, Nicaragua, Burundi, India and Tanzania.
CONTACT US
Amos Trust
St Clement's
1 St Clement's Court
London
EC4N 7HB
United Kingdom