23 – 26 August 2019
Join us at Greenbelt 2019 where we hope to be cooking up a storm in The Table as well as hosting a series of talks and discussions around issues of climate justice.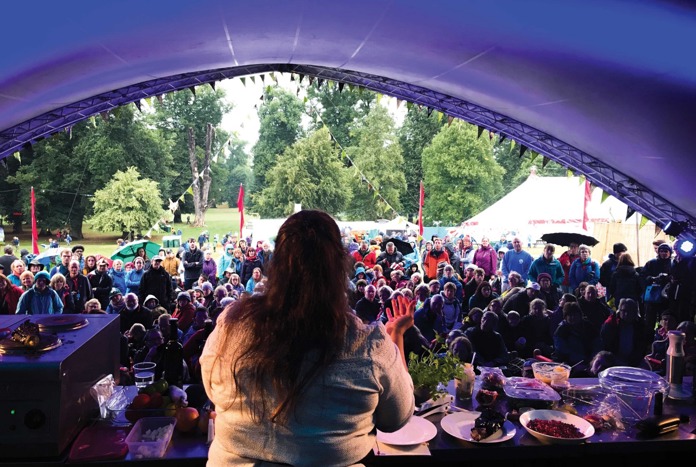 Greenbelt Festival 2019
Wit & Wisdom
Friday 23rd – Monday 26th August
Boughton House, Kettering, Northants.

Full details to follow.
Photograph: Phoebe Rison from Sabeel-Kairos running a cooking demo with Amos in The Table at Greenbelt 2018.
Back to Diary