We are asking women around the UK to do something they love doing to raise awareness and vital funds to support Amos' Women 4 Women Appeal 2019. The aim is to support women in Gaza through the breast cancer screening programme at Al Ahli Hosptial in Gaza City (below). What will you do?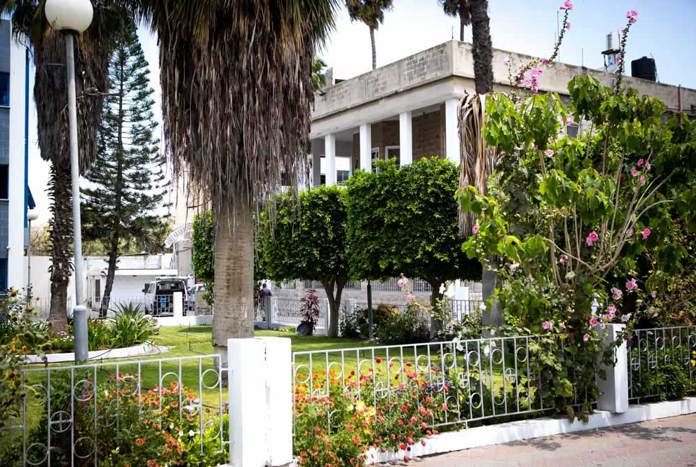 Women 4 Women 2018
Events around the UK this Autumn/Winter.
Please join us
Some of these events will be private and others open invite so please keep an eye out to see what is coming up in your area. If you would like to hold your own event, then please download our free resource pack and contact katie@amostrust.org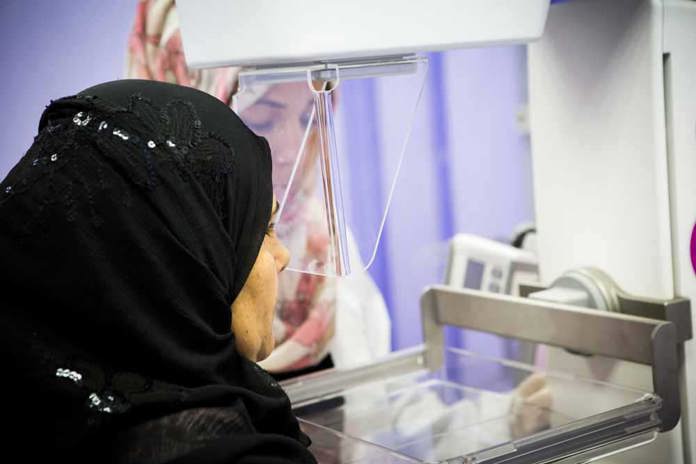 Photograph:
A woman at Al Ahli Hospital in Gaza City is screened for signs of breast cancer.
© Amos Trust/Mark Kensett
An illustrated talk in Hanwell, London
Friday 16th November, 7:30 – 10:00 pm
Venue:
Brent Valley Golf Course, Church Road, Hanwell W7 3BE
What is it?
Jenny Baker, chair of Amos Trust will give an illustrated talk "Working with partners in Palestine" which will focus on women's health in Gaza, particularly breast screening and cancer care, as well as support for other projects in Palestine.
Jenny will be joined by Latifa Abouchakra who came to the UK as an eight-year-old refugee from Palestine. She is a teacher in Ealing and Vice-Chair of the Association for the Palestinian Community in the UK.
The evening will also include Palestinian poetry, music, snacks and refreshments and a Q&A session and discussion. We hope to be joined by Abu Yasser from Sabastiya who will update us on events on the (occupied) ground.

This event is hosted by Hanwell Friends of Sabastiya
— — — — — — —
Coffee Morning
Saturday 24th November, 10:00 am – 12:30 pm
Venue:
Crayford Baptist Church, DA1 4DD
Directions
What is it?
Coffee morning and Bring-And-Buy sale.
— — — — — — —
Please watch our short film about Al Ahli Hospital's work in Gaza City.
Back to Diary