Digital Gifts from Amos Trust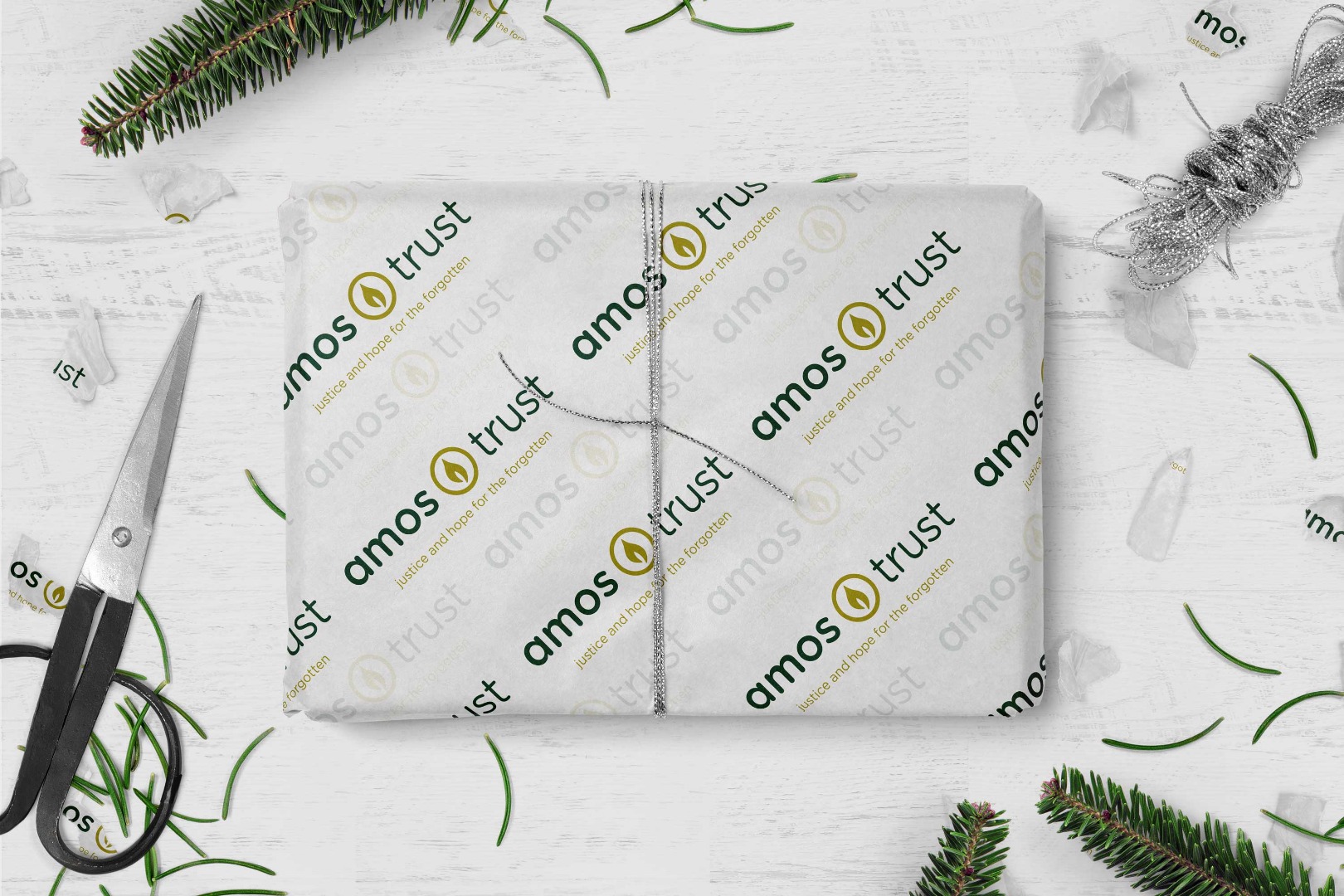 Our Digital Gift Certificates are an ideal present for those hard-to-buy-for friends and relatives in your life. So why not give them something that will make a real difference?
New for 2022
We've added three new digital gift ideas for Christmas 2022, including 3-day camps for girls from India's pavement-dwelling communities, breast cancer screening for women in Gaza and tree planting wherever it's needed most. Proceeds from the sale of all our digital gifts will go towards the relevant area of our work.
3-Day Camp: £25
Buy this gift now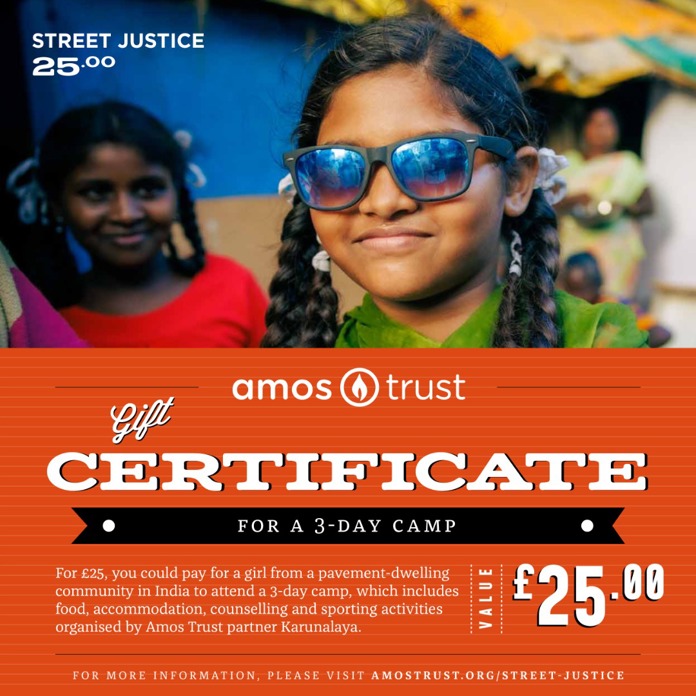 For £25, you could pay for a girl from a pavement-dwelling community in India to attend a 3-day camp, which includes food, accommodation, counselling and sporting activities organised by Amos Trust partner Karunalaya.
— — — — — — —
Leadership Training: £12
Buy this gift now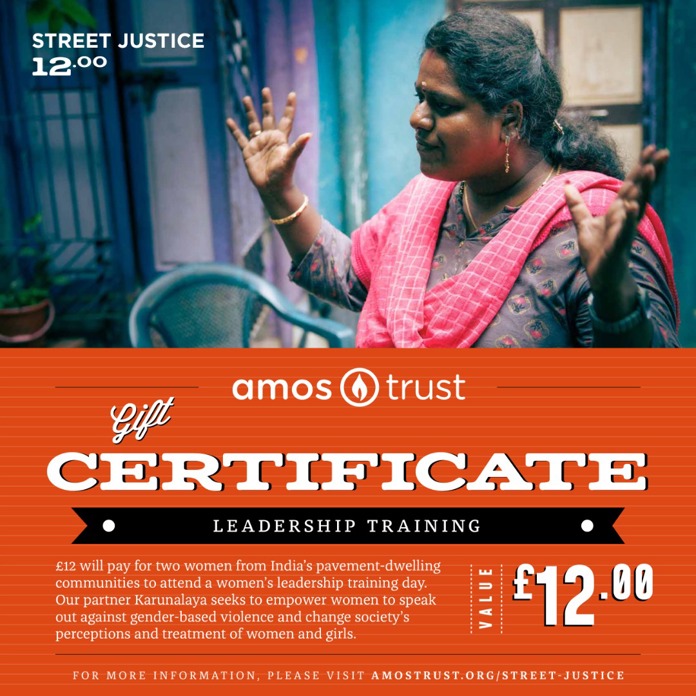 £12 will pay for two women from India's pavement-dwelling communities to attend a women's leadership training day. Our partner Karunalaya seeks to empower women to speak out against gender-based violence and change society's perceptions and treatment of women and girls.
— — — — — — —
Play Therapy Session: £15
Buy this gift now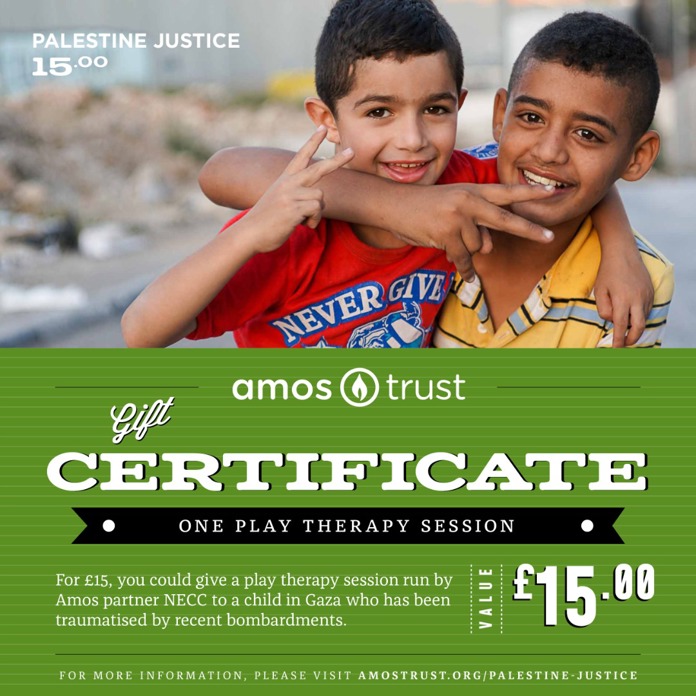 For £15, you could give a play therapy session run by Amos partner NECC to a child in Gaza who has been traumatised by recent bombardments.
— — — — — — —
Breast Cancer Screening: £60
Buy this gift now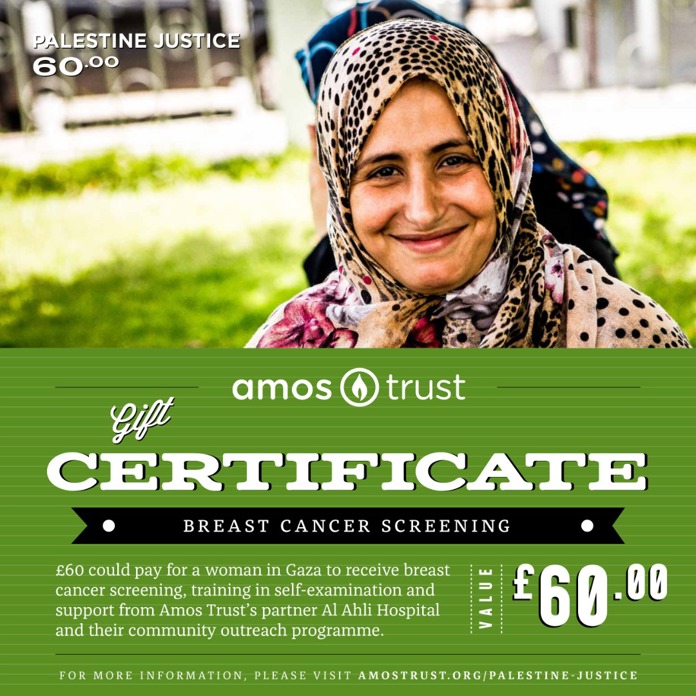 £60 could pay for a woman in Gaza to receive breast cancer screening, training in self-examination and support from Amos Trust's partner Al Ahli Hospital and their community outreach programme.
— — — — — — —
A Variety of Vegetable Seeds: £8
Buy this gift now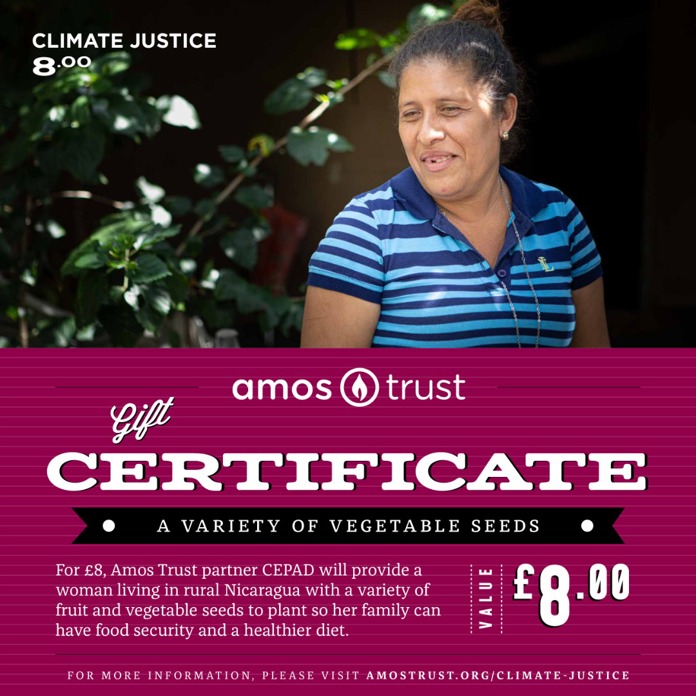 For £8, Amos Trust partner CEPAD will provide a woman living in rural Nicaragua with a variety of fruit and vegetable seeds to plant so her family can have food security and a healthier diet. 
— — — — — — —
Plant A Tree: £20 
Buy this gift now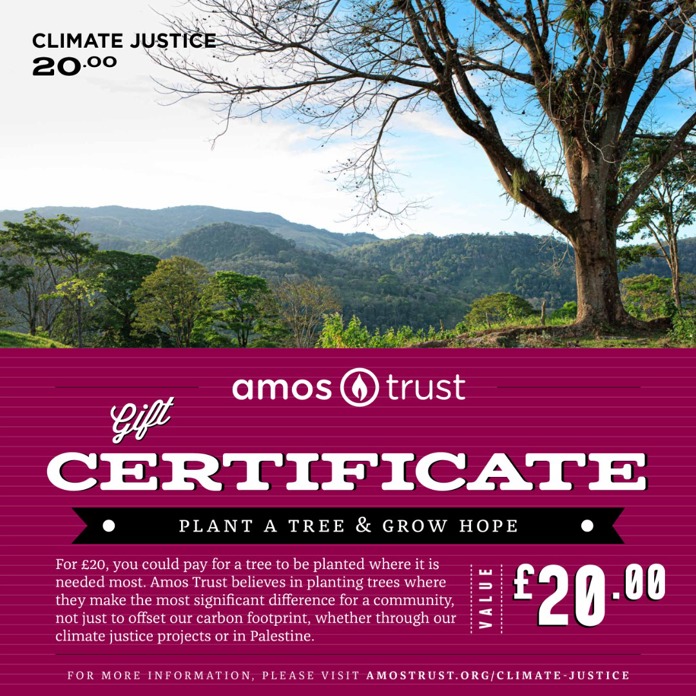 For £20, you could pay for a tree to be planted where it is needed most. Amos Trust believes in planting trees where they make the most significant difference for a community, not just to offset our carbon footprint, whether through our climate justice projects or in Palestine.
— — — — — — —
Gifts from Amos Trust
Our range of books, music, cards and gifts are to help you go deeper and find out more about issues that we campaign on. All profit goes to our projects and partners.
CONTACT US
Amos Trust
Room 11
St Margaret's House
15 Old Ford Road
Bethnal Green
London
E2 9PJ