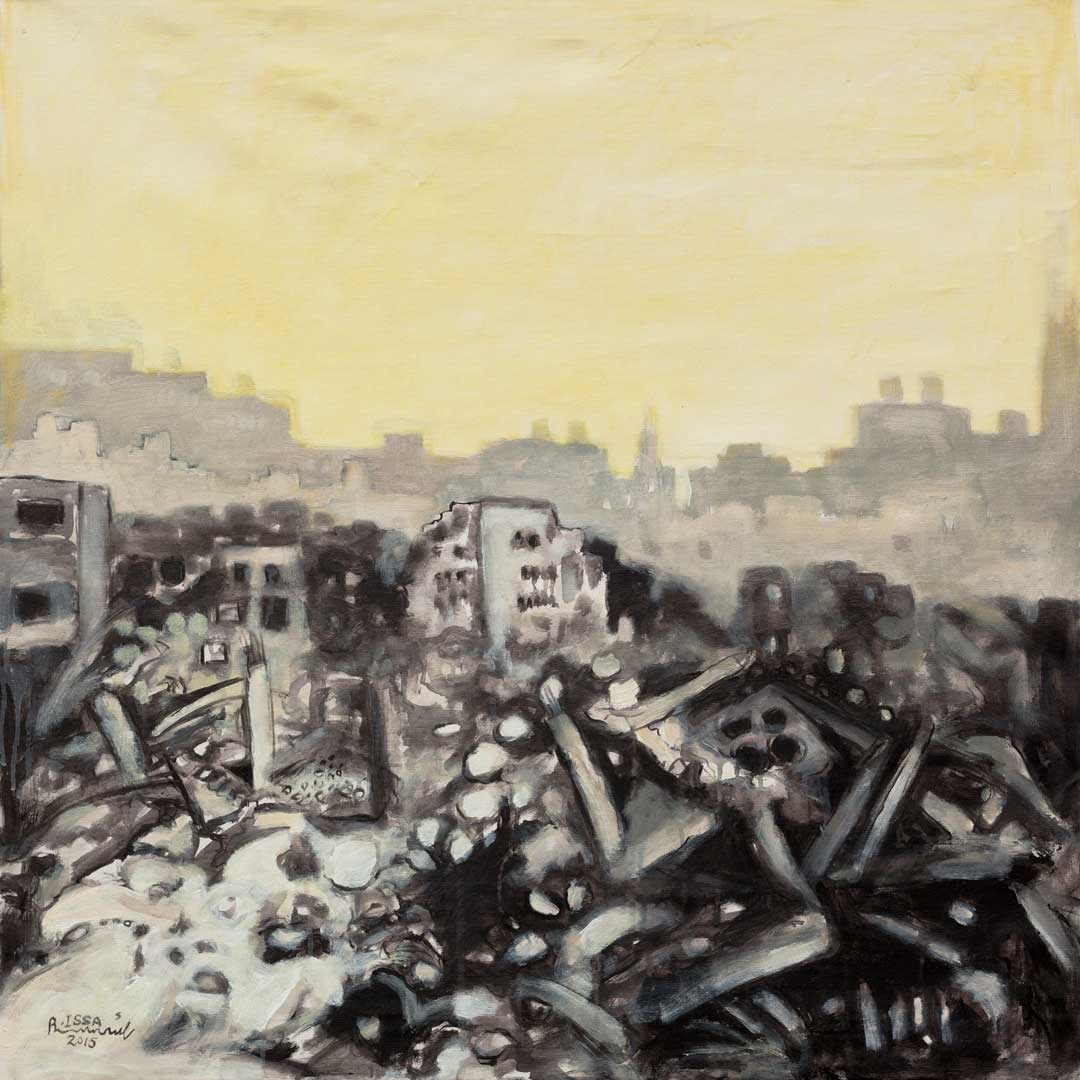 Raed Issa
War Over — 2015
"My artworks are visual stories to present the collective memory of Palestinians expelled from the villages and towns of Palestin

e."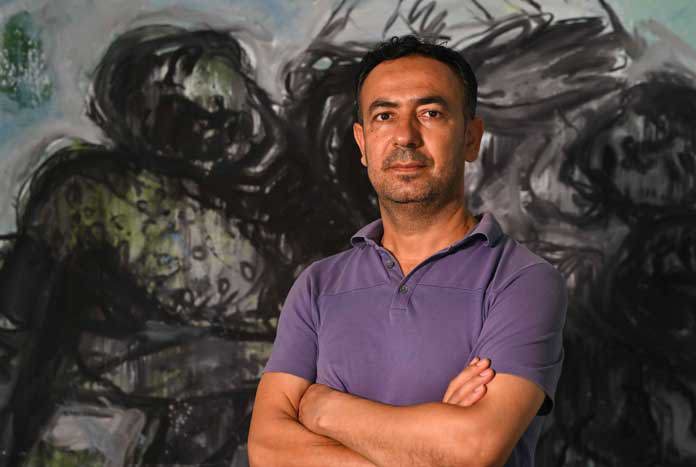 "I believe that the act of creating art is itself an act of resistance, and the expression of beauty and creativity is a way of survival for me as an artist. Through my art, I represent my vision of resistance in relation to humanity and how this relates to the daily life of Palestinians.
My artworks are visual stories to present the collective memory of Palestinians expelled from the villages and towns of Palestine." Raed Issa
You can follow Raed on Instagram at @raed.issa.art
Support the campaign
Ahlan Gaza (Welcome Gaza) follows the simple stories of people living in Gaza, people trying to live with dignity as their options close in on them each year.
CONTACT US
Amos Trust
St Clement's
1 St Clement's Court
London
EC4N 7HB
United Kingdom