Every year Amos Trust's Christmas Appeal raises money for grassroots projects in the West Bank and Gaza. It's been a difficult year for Palestine – more so than usual. Please support our 2018 appeal by buying our new 'O Little Town...' Christmas cards.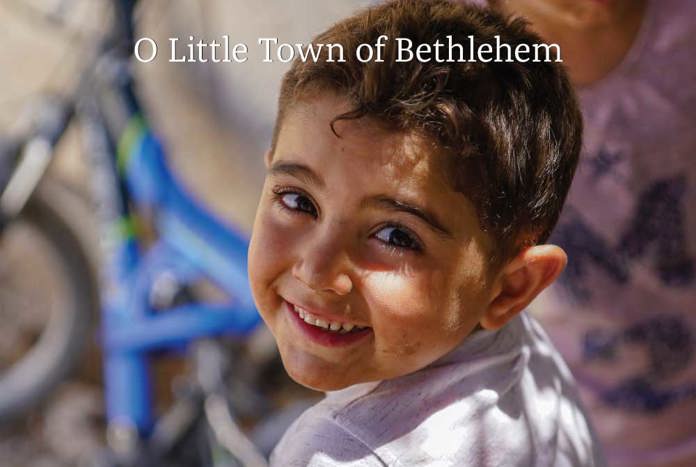 Proceeds from the sale of this year's Amos Trust 'O Little Town...' Christmas cards will go to support Wi'am Conflict Resolution Centre's SMILE children's holiday programme and their women's empowerment projects in Bethlehem. 
Sold as a pack of 10 cards with envelopes, the text inside reads: '...how still we see thee lie' and has the following quote printed inside left...
The challenge is to transform the garbage of anger and hate into the tree of compassion."

Zoughbi Zoughbi — Founder, Wi'am Reconciliation Centre, Bethlehem
Please support Wi'am and their truly inspirational work with the women and children of Bethlehem.
Find out more about our 2018 Christmas Appeal for Wi'am.
Image: © Amos Trust/James Jagger | jamesjaggerphotography.com
Back to Shop