Advent Words of Hope
In this year of anniversaries for Palestine.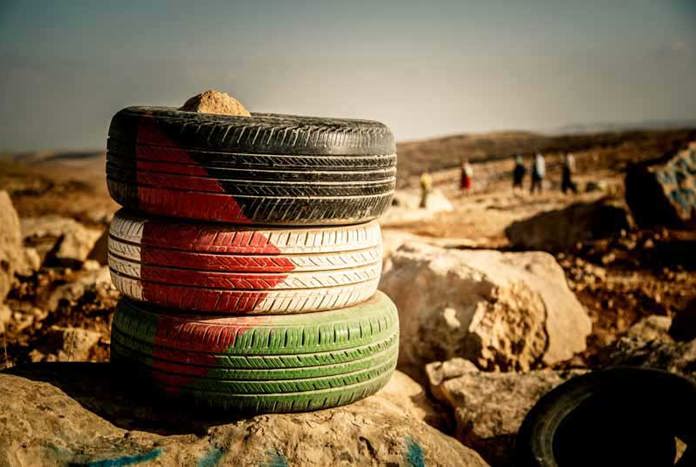 Advent Words of Hope – for Palestine
December 2017
The people living in darkness have seen a great light.
For unto us a child is born, to us a son is given;
and the government shall be upon his shoulder,
and his name shall be called Wonderful Counsellor,
Mighty God, Everlasting Father, Prince of Peace.
Isaiah 9:6
You will declare this fiftieth year to be sacred and proclaim the liberation of all the country's inhabitants.


Leviticus 25:10
Gracious God,
In this 50th year of the Israeli occupation of the Palestinian Territories, we long for a year of Jubilee for Palestine and Israel.
When all the inhabitants of the Holy Land will know liberation and hope.
That the occupation will cease and that there will be a long-term peace.
We long for a time when neighbours will no longer live in fear of one another, and differences will be celebrated.
God of Justice, we ask that equal rights will flourish under just laws that protect all people, so that all who call the Holy Land home will be able to celebrate their freedom and security alongside one another.
Amen
Holy God in this the centenary year of the Balfour Declaration:
We lament one hundred years of pain and injustice, in which Palestinians have been devalued and mistreated.
We lament our country's duplicity and double dealing and the failed attempts to bring peace and justice.
We pray that the strength and vision of Palestinian and Israeli peace activists will be renewed and that we will continue to stand with those who have so inspired us.
At this time of Advent, we ask this in the name of the one who is able to lift us from the valley of despair to the bright mountaintop of hope.
Amen
Declaration
We stand this day with those whose freedom is denied
We stand with those who have fled war, torture and despair

We come in penance for broken promises and political fixes

We walk the long road with all those who strive for peace, justice and reconciliation

We weep with those who long to return to home

We pray in hope that one day all people in the Holy Land will live in peace, as neighbours with full equal rights.