Umthombo, South Africa
Umthombo's work with children on the streets in Durban is so successful in reintegrating them with their families and supporting them to stay at home, that they are developing a range of preventative programmes, focusing on substance abuse and working with teenage mothers trapped in street life.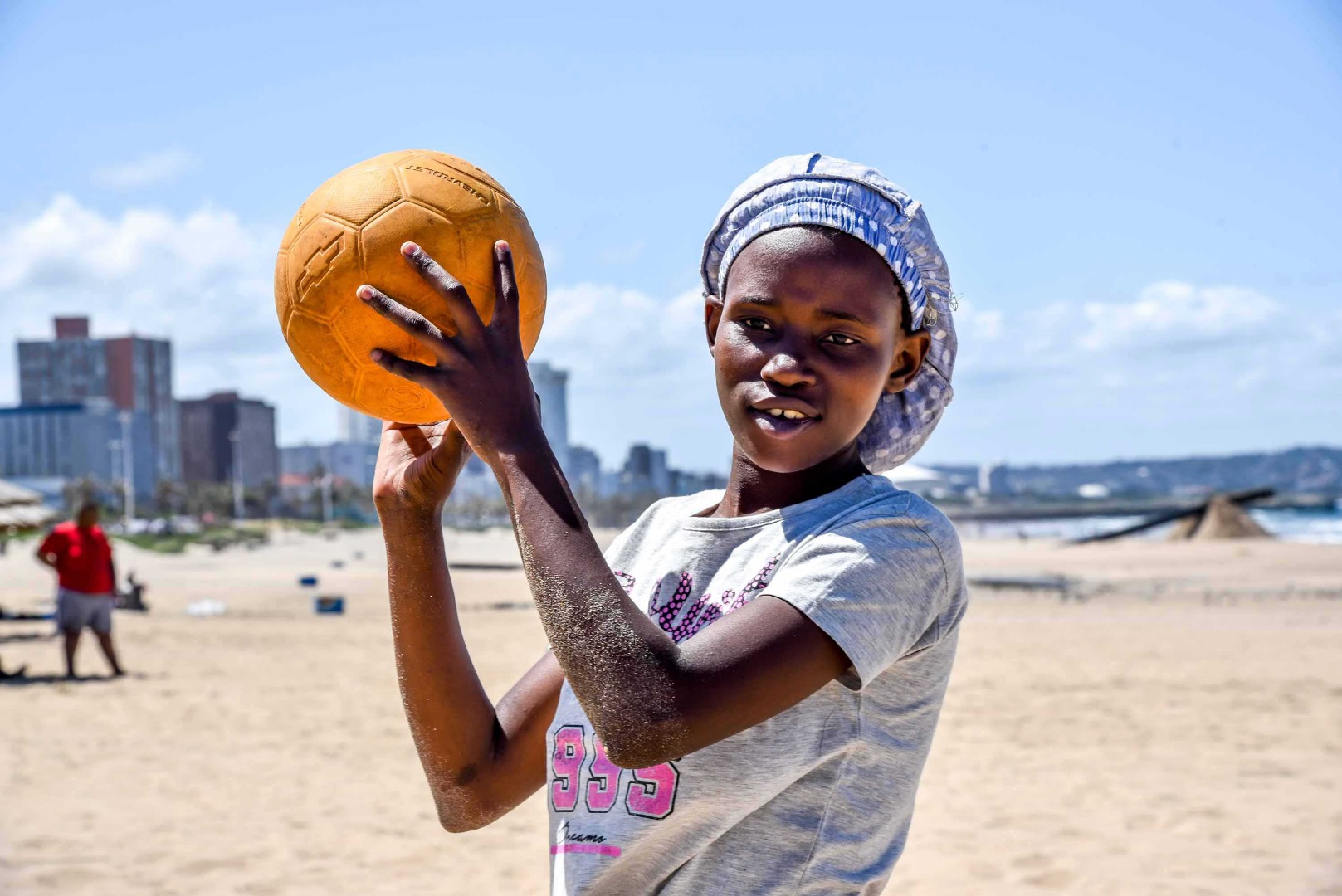 alternatives to street life
Umthombo Street Children is a pioneering South African organisation based in Durban, providing a fusion of sports and arts activities alongside psychosocial support, training and long-term aftercare; through these programmes they are able to accompany the children and young people as they begin to deal with the traumas they've experienced and start to find alternatives to a life on the streets.
Their longstanding advocacy work, which led to the creation of two major street child initiatives — Street Child World Cup and Surfers Not Street Children, has transformed the lives and treatment of many children on Durban's streets.
Umthombo operates a transitional centre for children to find the safety, support and hope they need. Staff build relationships with children through activities provided at the centre, help them to begin to address their traumas and work towards a life away from the streets.
Outreach teams meet children and young people on the streets; using sports and other engaging activities they begin to build rapport and encourage them to access further support from Umthombo.
Aftercare workers support children and young people who have returned home, keeping in touch with them and their families. Summer camps also provide an opportunity to check in with children at the point (summer holidays) when they may be most likely to go back to the streets because of a lack of recreational activities in townships.
In communities, Umthombo runs preventative programmes working with schools, churches and other community groups to identify children who may be at risk of going to the streets and supporting them at an early stage. They also collaborate with other expert agencies to focus on the issue of substance abuse for young people in communities and on the streets.
Umthombo's work with girls, including those who are mothers on the streets, has developed significantly in recent years, developing in partnership with the girls themselves. Older girls on the streets are now even referring new girls who come to the streets to Umthombo.
The post-16 programme is designed for older young people who haven't been able to return to school, but who wish to develop skills and capabilities for independent living. Social workers help them to process their experiences and also work with them on employability and life skills. 
One of the greatest challenges of working with street girls & young women is that their notion of fear has been so compromised and watered-down by their own life  experiences, it leads them to make destructive life choices.
Rebuilding and reconnecting their emotions that have long been suppressed and shattered becomes the core of our work so that they may move towards making choices that provide hope for  their future, no matter how little or big this hope may be or might look like."

Umthombo, Durban South Africa

 
Umthombo also endeavours to change the way society perceives children on the streets — educating communities about the realities they face, developing and implementing strategies to address these issues, and continuing to have a significant impact on local, regional and national decision-making in these areas.
Street Justice resources
Take a look through our range of resources, including blog posts, downloads and products, to find out more about our Street Justice work.
CONTACT US
Amos Trust
Room 11
St Margaret's House
15 Old Ford Road
Bethnal Green
London
E2 9PJ