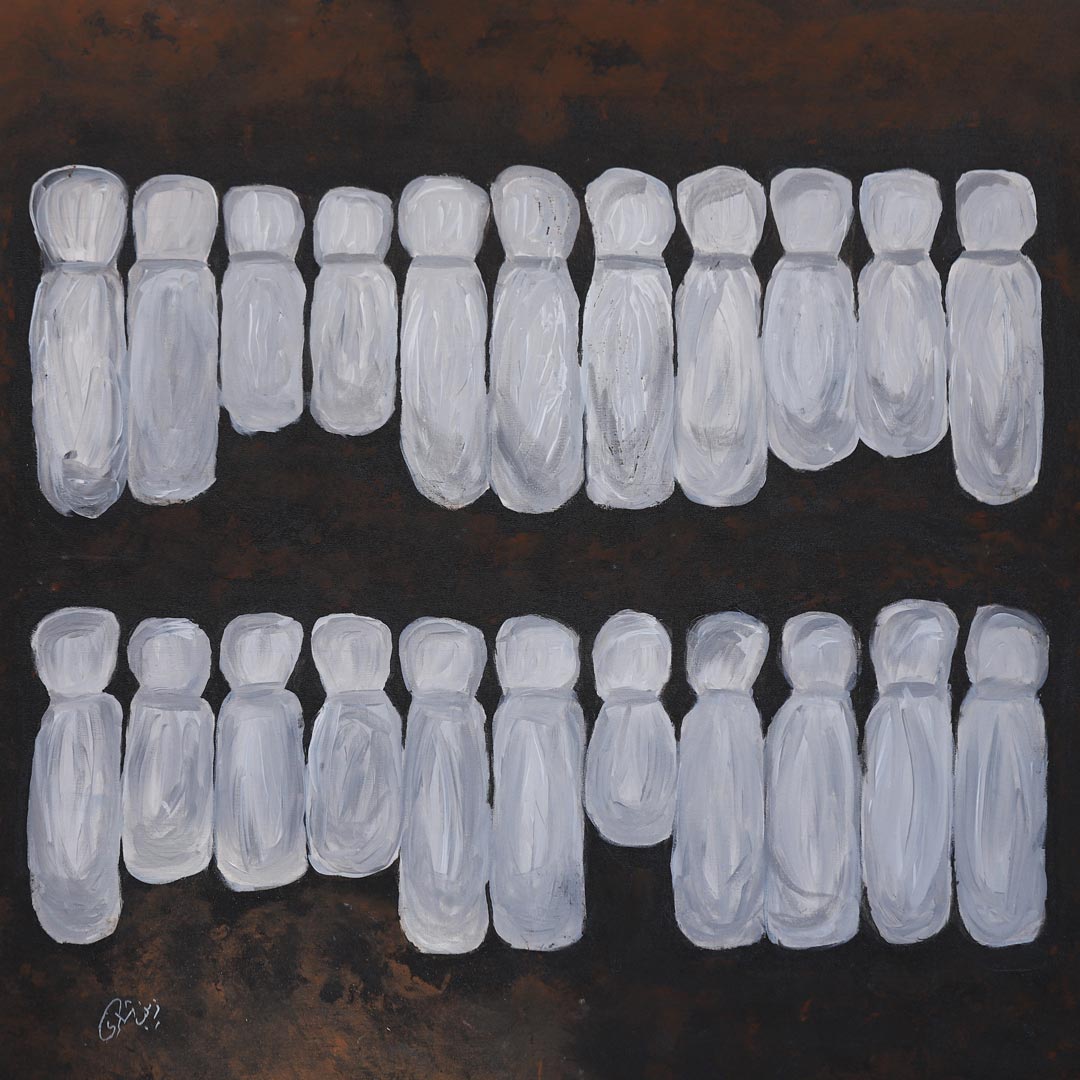 Zainab al-Qolaq
Shroud (2022)
"I hope that you will not praise my paintings or document my achievement with joy. Instead, I hope you will help me spread my cause and raise my voice to hold this occupier to account." 

Zainab Al-Qolaq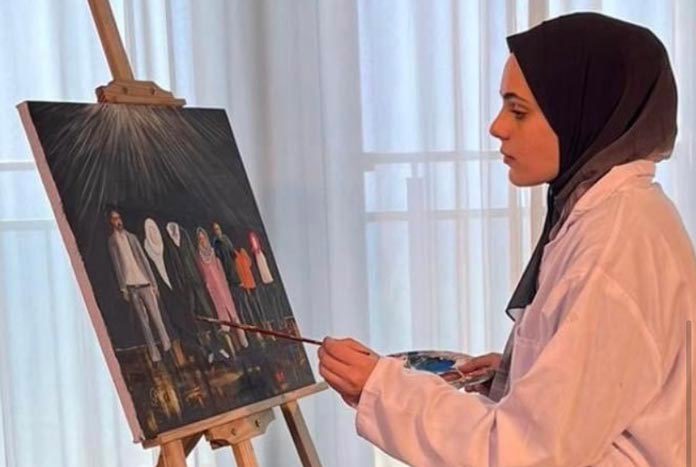 At precisely 1am on 16th May 2021, Israeli jets bombarded a densely populated residential area in the centre of Gaza City. Zainab was trapped under the rubble of her apartment block for 12 hours. She lost 22 members of her family in the attack.
At the launch of her exhibition, she said, "I hope that you will not praise my paintings or document my achievement with joy. Instead, I hope you will help me spread my cause and raise my voice to hold this occupier to account." Zainab Al-Qolaq
You can follow Zainab on Instagram at @zainab_shokry
Support the campaign
Ahlan Gaza (Welcome Gaza) follows the simple stories of people living in Gaza, people trying to live with dignity as their options close in on them each year.
CONTACT US
Amos Trust
Room 11
St Margaret's House
15 Old Ford Road
Bethnal Green
London
E2 9PJ