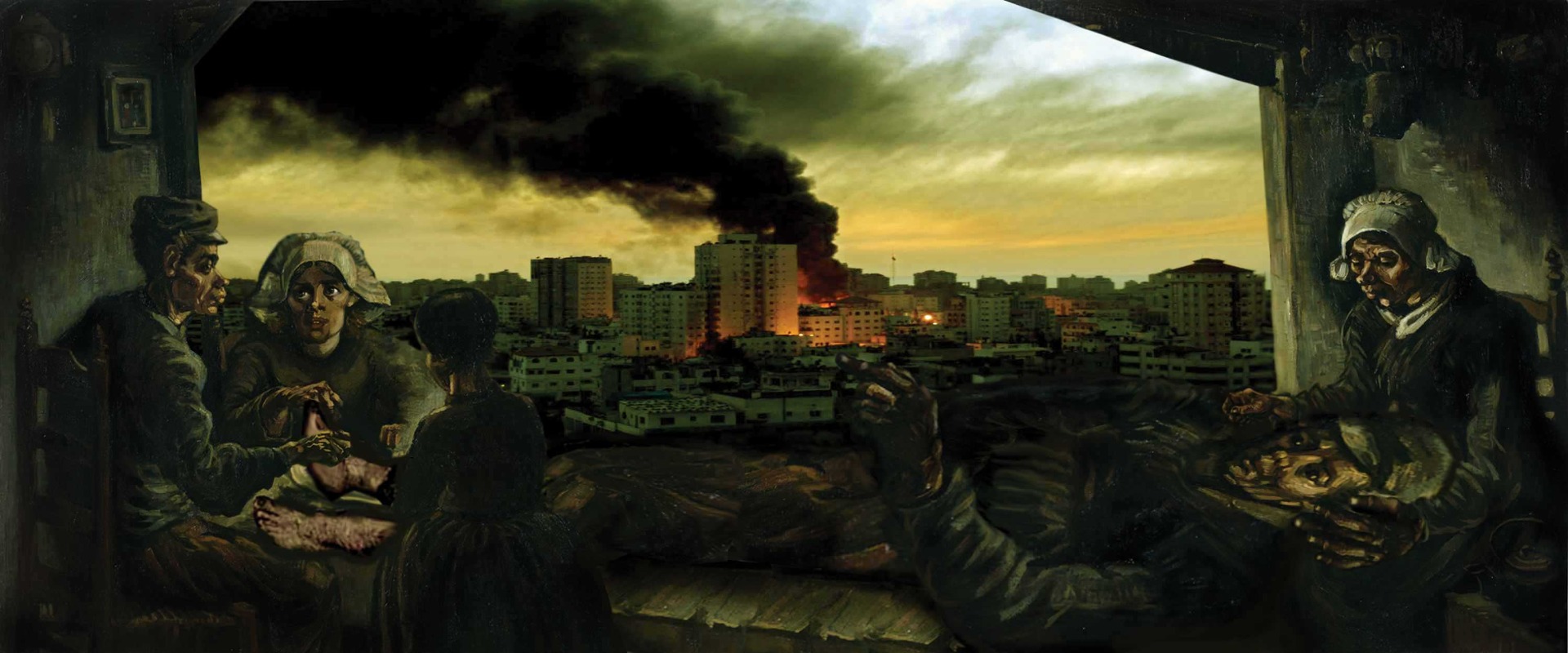 When words fail, art speaks. Our On Location exhibition introduces leading visual artists from Gaza and explores the motivations, frustrations and realities of being
artists under siege. Your donation will help us take On Location to more places and tell the stories of the Gazan artists celebrated in the exhibition.
Image: Mohammed Al Hawajri  |  The Potato Eaters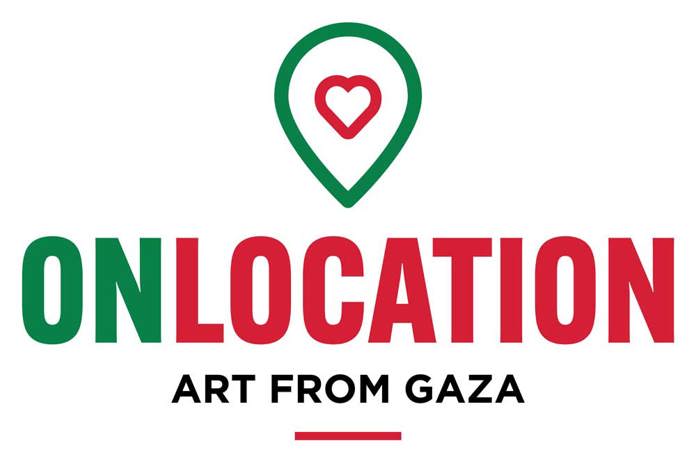 Amos Trust is privileged to have been developing links and building relationships with the visual arts community in Gaza since 2015.
On Location is our new project, which will promote, support and celebrate the power, resilience and vibrancy of the artistic community living and working under siege in Gaza today. For now, this means an online exhibition. But, at some point, we hope to be able to show the work 'in real life.'
The project seeks to introduce the broader international community to the leading visual artists of the region and to explore the motivations, frustrations and realities of being a visual artist in Gaza.
The Zimbabwean curator, Raphael Chikukwa, stated, "when words fail, art speaks." We hope that On Location will provide an additional platform and opportunity for the artists of Gaza to speak to the world.
James Walmsley
Project Curator
Our 2021 On Location Artists
Support the campaign
Ahlan Gaza (Welcome Gaza) follows the simple stories of people living in Gaza, people trying to live with dignity as their options close in on them each year.
CONTACT US
Amos Trust
Room 11
St Margaret's House
15 Old Ford Road
Bethnal Green
London
E2 9PJ