2022 was the year we started travelling again properly, the year we cycled for Palestine and exhibited art from Gaza in Bethlehem and Boughton. Join us as we look back at 2022.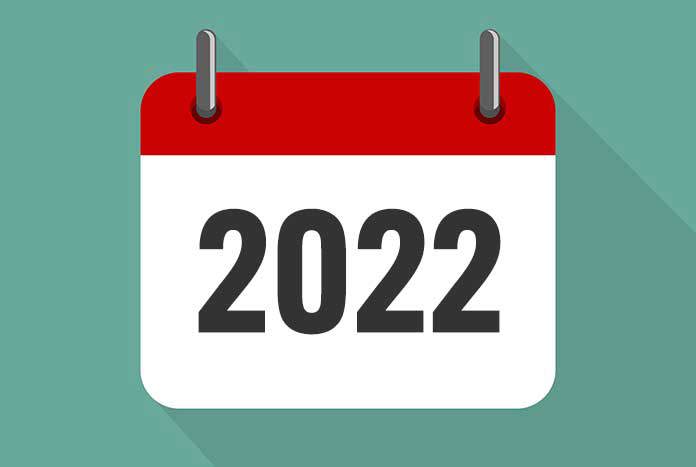 Sally Azzam
Community Engagement and Fundraising (Palestine)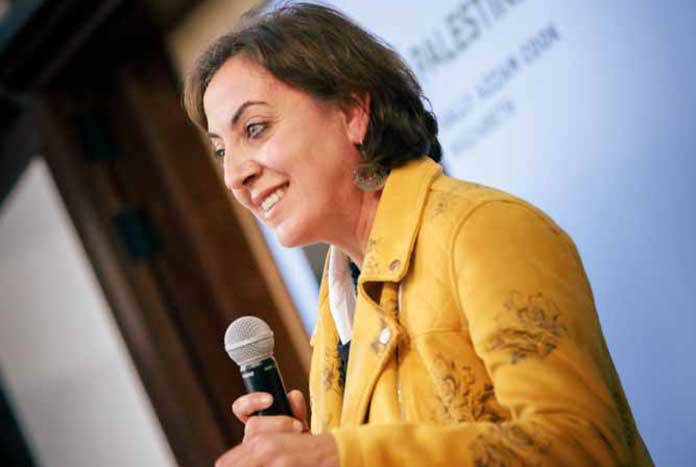 Riding for Palestine: Sally Azzam from Nazareth speaking at Amos Day in London 
The Big Ride for Palestine
In July, the Big Ride for Palestine was one of many highlights of 2022. It was a great opportunity for me to network, meet old friends and make new connections. On top of that, it was a personal achievement as I had never cycled before. Why would you if you lived in Nazareth?
When I moved to Bristol, I wanted to join the cycling scene, and when I joined the Amos team, it was clear that I needed to get cycling on my agenda. Thinking about learning to ride a bike felt unachievable, but I proved myself wrong. It was terrifying! 
The whole experience was great, and having Megan, a new Amos team member, join the ride just added to the fun. We laughed so much together and are already planning for the next ride.
Speaking Engagements
I am part of the engagement team at Amos which means I have to be ready to advocate for Palestine at any moment.
My advocacy work started with me showing up at Bristol-based events, but as the year progressed, I found myself going further afield to cities that were new to me as part of the Amos Christmas tour. On occasions, I had to ask Katie where the towns were as I didn't know how long it would take to travel there and back.
Each event was unique, and I always felt there was still so much to do. But, participating in these events was so good as it generated hope that something might change for Palestine. 
We wrapped the year up with the Bristol carol service at Cotham parish church, where we were joined by our fantastic Gazan guest speakers, Issam and Ahmed, as well as the Alrowwad dancers and the Avon Chamber Choir, for a grand finale.
— — — — — — —
Katie Hagley
Community Engagement and Fundraising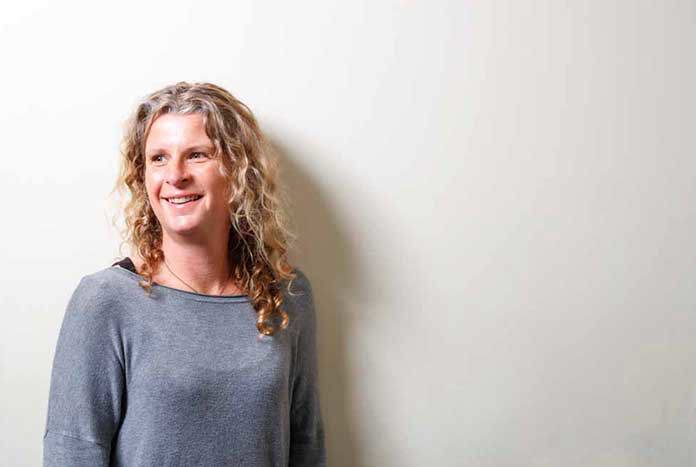 Hope tastes like... Amos Trust's Katie Hagley
Palestine and India
2022 was full of travel for me. Firstly, a trip to Gaza to visit Al Ahli Arab Hospital and learn about the breast screening programme ahead of our Christmas Appeal. Then Chennai in India, to learn about Karunalaya's fantastic work with pavement-dwelling communities. Finally, to the West Bank for our Taste of Palestine trip.
Across all the trips, I witnessed so much incredible work, heard many harrowing stories and experienced such wonderful hospitality. We talk a lot about what hope tastes like at Amos, so here's what hope tasted like for me in 2022.
In Gaza, hope tastes like being invited to dance with the challengers (women with breast cancer) as they meet to share their stories, their struggles and one another's friendship at Al Ahli's weekly Healthy Mind and Body sessions.
In Chennai, hope tastes like sitting on the pavement with a young woman who, despite living next to an open sewer and losing her mother, has managed to stay in education, is studying history, wants to become a lawyer and hopes to take part in the Street Child World Cricket Cup in India this autumn, which Karunalaya will use to speak about gender violence.
Finally, in Al Walaja in the West Bank, hope tastes like cooking and eating pastries with Lulu and Khalid and their family in the home they rebuilt together with Amos Trust supporters in 2019, as they shared their story and a very special afternoon with 30 Taste of Palestine trip participants.
— — — — — — —
Nive Hall
Operations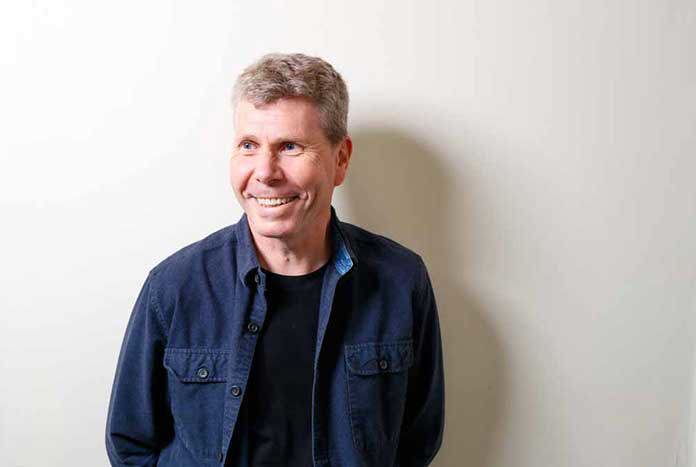 Tangible solidarity: Amos Operations Manager Nive Hall
Palestine
Whilst I love taking groups to visit Palestine, my highlight from 2022 was a visit Chris and I made on our own in March. We were desperate to visit our partners and friends after a long break due to the pandemic. It was amazing to spend time with them, show our love and support and begin to plan for the future.
The situation in the West Bank was still difficult, with very few visitors returning, but seeing how they responded to the challenges they faced was as inspirational and humbling as ever.
We were particularly thrilled to be able to visit Al-Haq and DCI Palestine, two of the organisations designated as 'terrorist organisations' by the Israeli government the previous winter. It was an absolute privilege to show our tangible solidarity as they continued to work to document and support those most affected by the brutal Occupation.
We also got to have lunch with one of our heroes, the author and campaigner, Raja Shehadeh. It was a magical hour and I'll never forget his quiet decency and wisdom.
— — — — — — —
Jill Howard-Gunasekera
Administration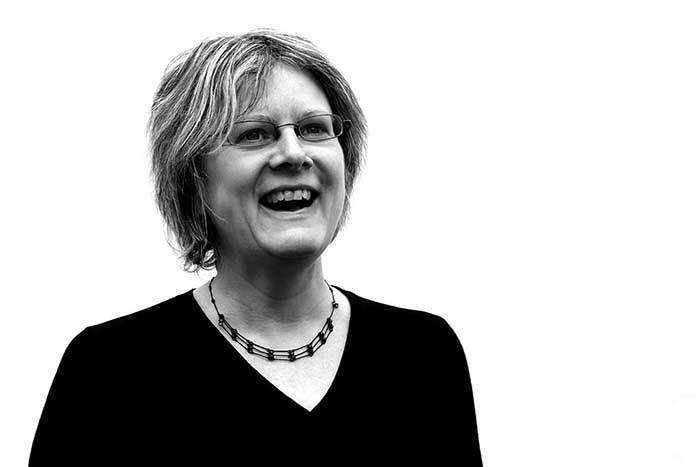 WhatsApp frenzy: Amos Trust Administrator Jill Howard-Gunasekera
Oddly, one highlight for me was hearing WhatsApp pings on a trip group chat after the group returned to the UK. Hearing them before the plane has taken off is slightly less of a highlight, as I hope I've sent everyone to the correct airport!
It's great to see a group, many of whom would have been strangers before the trip, relating their trip experience to news items back at home, upcoming events, possibilities to meet up again and to share their passion, not to forget what they have experienced together.
— — — — — — —
Karin Joseph
Head of Partnerships and Gender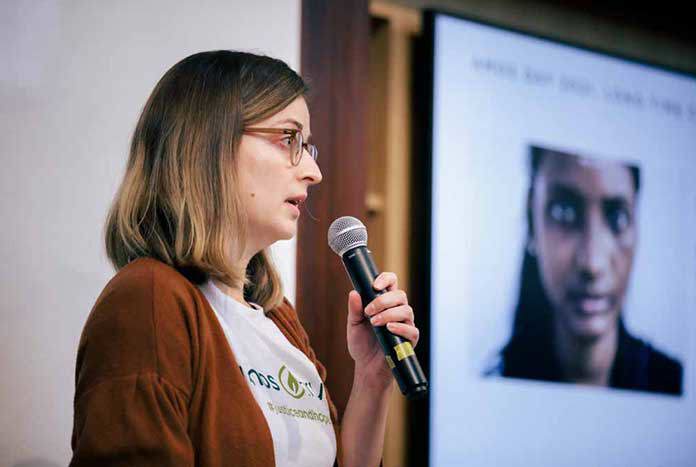 Thriving in Nicaragua: Amos Trust's Karin Joseph speaking at Amos Day in London

Nicaragua
In the spring of 2022, I visited CEPAD in Nicaragua for the first time, visiting all seven villages in Teustepe which Amos Trust is supporting. It was so good to meet communities supported by CEPAD and to see how they work and participate in the 50-year celebrations.
One community I visited was San Diego, where houses are spread out, making access to water a challenge for those homes further away from the community well. Badly hit by hurricanes Eta and Iota in 2020, many community members received zinc sheeting from CEPAD so that they could rebuild their homes. "CEPAD is the only organisation who actually stopped and is working with us", shared Johana, a community leader in San Diego. "Everyone else just drives by". 
The community are being trained in farming techniques by CEPAD and has been helped with hoses and a pump to get water from the well to their plots. Doña Sonia is part of CEPAD's family garden programme and has created a thriving plot close to her house. CEPAD provided fencing so that her chickens don't destroy her young plants!
Currently, she is carefully watering them by hand to save water, but the pump will be of help soon too. "It is a blessing to have land and grow your own food: to step outside and pick something. Life is hard, especially with the drought, but when we have enough water, it is so good for the body to grow our own food".  
— — — — — — —
Chris Rose
Director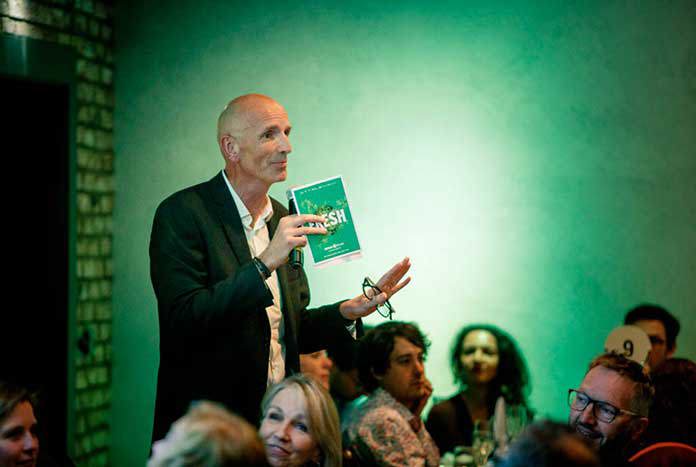 Still riding: Amos Trust Director Chris Rose speaking at an Amos fundraising dinner in London

South Africa
In January 2022, I visited our partner, Umthombo, in Durban for the first time since 2018. They had not only had to respond to the impact of Covid, and the imposition of police control which included denying access to food, water and sanitary ware to young people living in abandoned buildings, but also the riots, violence and racial tension that swept through KwaZulu Natal after the arrest of former president Jacob Zuma.
Seeing how the team had risen to these challenges was inspirational, particularly the care and professionalism behind their work with young women and the commitment of those who work with young men addicted to Wonga (opiates).
Lindilane, whom I have known since my first visit to Umthombo in 2006, leads the work with young men. He does not judge these young addicts; he encourages them to be honest about their addictions, supports them through cold turkey, lives with them as they undertake the residential rehab programme and teaches them the skills needed to gain employment. It is remarkable.
Those who have been through the programme say that much of what they have learnt, about living alongside others, becoming dependable, and learning to look after and value themselves, is because of his example.
Palestine
Many of my favourite moments in 2022 were on my bike. The Amos Road Club's tour of York was fantastic and included a very moving tribute to the person who founded the Road Club — the late Adrian Reith.
After our home rebuild in Palestine, I spent a couple of great days cycling with my son on the West Bank. I also loved the Big Ride for Palestine and particularly enjoyed the protest ride outside the JCB factory. JCB could so easily prevent their machines from being used in demolishing homes on the West Bank — they just need a little encouragement to get there.
But the highlight was riding with the Gaza Sunbirds para-cycling team in Gaza and finally meeting Alaa. His story of being shot in the leg by an Israeli sniper while watching the Great March of Return is heartbreaking but all too common. However, his commitment to cycling with only one leg and encouraging others to do so is incredible.
When you understand some of the challenges involved in doing this and trying to set up a para-cycling team in Gaza, it puts any other ride in context.
We plan to resume our cycling trips to Palestine in 2024, and you can find out more about how you can join the 2023 Road club ride in the Netherlands here.
— — — — — — —
Nick Welsh
Digital, Design and Communications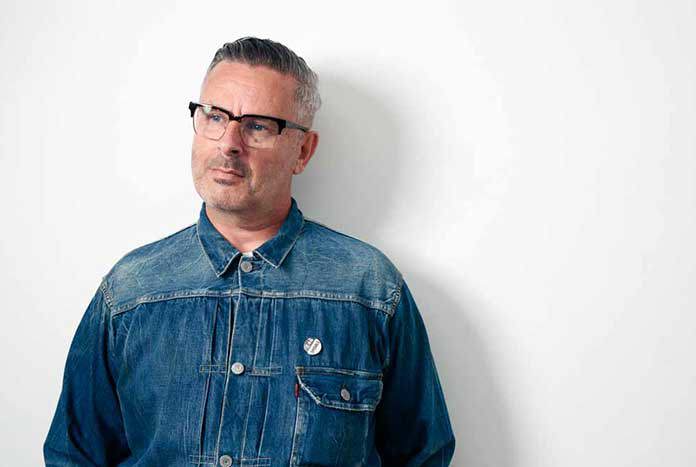 Art & Cricket: Nick Welsh, Head of Communications
On Location/Colours of Gaza
Ever since I first visited the Walled Off Hotel and gallery in Bethlehem back in 2017, I've wanted to work on a joint project with Wissam and his team there. Fast-forward 5 years, we were back, having co-curated the Colours of Gaza exhibition with Reme from the Walled Off gallery and our friend James Walmsley from the UK.
Colours of Gaza was a sister exhibition to our On Location project, which we launched in the autumn of 2021 when we showcased eight leading visual artists from Gaza. We were delighted to be able to take the exhibition to Greenbelt Festival in August last year, when over 400 festival-goers were able to see the incredible art.
A particular highlight was having producer, musician, writer, and activist Brian Eno support the project by writing a foreword for the exhibition catalogue (which is still available to buy) and joining us at the Festival. Watch out for the second part of On Location, which is being launched in May this year, and a possible UK tour.
India
In September, I visited our partner Karunalaya in India for the first time. I'd heard so much about their incredible work but seeing Paul and the team up close was a bit mind-boggling.
Karunalaya do SO MUCH; they work with the local pavement-dwelling communities, support women in their local areas, and work with young people by supporting them back into education, teaching them about their rights and literally feeding them. And so much more.
Then there's the cricket. They LOVE playing cricket. We'll be focussing on Karunlaya's participation in the 2023 Street Child Cricket World Cup as the year progresses, so watch this space.
— — — — — — —
Meg Williams
Individual and Community Fundraiser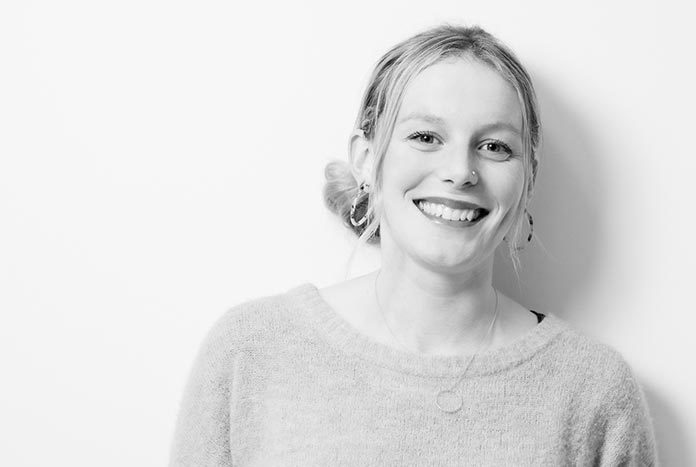 Life and laughter: Amos Community Engagement team member, Meg Williams 
The Big Ride for Palestine
I joined the Big Ride for Palestine a week into starting my new role at Amos, and as a lover of cycling, it was a great way to begin and get to know our supporters. 
Riding from Derby to Manchester over three days was more like the Big Chat! I met many interesting people from all over the UK who had come together to support Palestinians by bringing attention to the human rights abuses they endure daily. 
Amos partnered with the Big Ride to fundraise for the Gaza Sunbirds, the fantastic para-cycling team in Gaza. Through the Big Ride, we fundraised £38,000, which went towards them buying equipment and registering themselves as an official team. I'm already excited for this year's Big Ride, which will take place in August, riding from Swansea to Bristol. So whatever your age or cycling ability, please do come and join us!
We Are Not Numbers (WANN) Christmas Tour
For me, the highlight of the We Are Not Numbers Christmas tour was spending time with Ahmed and Issam from WANN, Hannah, a British Palestinian poet from Manchester, and Katie, Sally and Chris from the Amos team. 
Visiting seven cities in 8 days and listening to Ahmed and Issam, who are both similar in age to me, share stories of their life in Gaza under Israeli occupation gave me a better understanding of the facts. And whilst there is so much trauma faced by people in Gaza, there is also so much life, laughter and culture that should be celebrated. 
Watching the England match together in a pub in Durham, followed by a delicious feast of Palestinian leftovers at one of our host's houses, is a memory I will always cherish. 
It was great to meet Amos supporters from all over the country and to be met with so much kind hospitality. And I couldn't not mention having the pleasure of taking Issam to his first UK football match, which, unfortunately for him, was Charlton Athletic vs Brighton, rather than Man City vs Chelsea as he had hoped!
— — — — — — — 
To stay in touch with all campaigns and projects throughout 2023, simply sign up to receive Amos Trust's E-news which will keep you updated about our work in Palestine, our On Her Terms campaign for girls and young women on the streets and our Climate Justice work in Nicaragua.