In our May Nicaragua update you can find out how you can join our Nicaragua Adventure in 2020, read Amos Trust's Director Chris Rose's reflections on the changes in Teustepe over the last 5 years, hear from CEPAD director Dámaris Albuquerque and find out about where you can see Dámaris and Gilberto when they visit the UK this Autumn.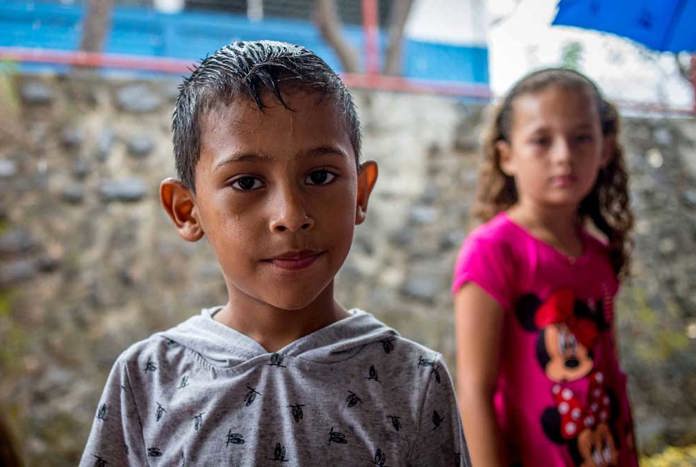 Amos Nicaragua Adventure
Monday 24th February — Sunday 8th March 2020 TBC
For the last five years, Amos has been supporting our partner, CEPAD to equip seven, small rural villages around the town of Teustepe in the Boaco region of Nicaragua, to respond to the impact of climate change. This programme comes to a close at the end of 2019.
This special trip is to see the progress that has been made, to understand the difficulties and challenges of responding to the changing climate and to see what the future holds. It will also be a chance to learn more about the new communities we will be supporting and about climate justice from a Nicaraguan perspective.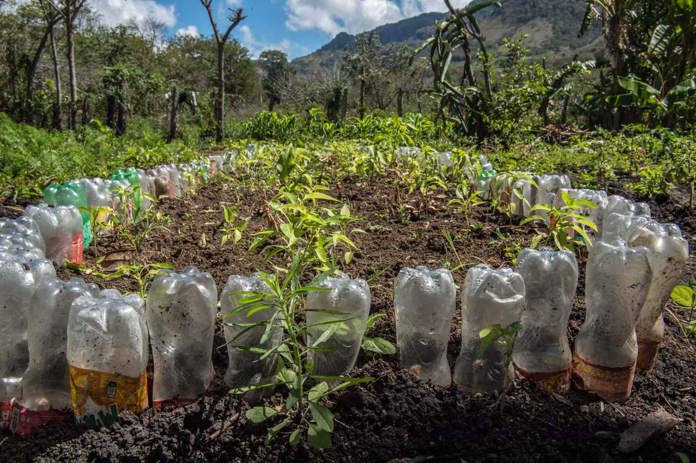 Getting creative: Rural communities in Teustepe battle the effects of climate change every day. They have to get creative — here they use recycled bottles as a simplified irrigation system.
This trip will also include a stay on the island of Omotepe in Lake Nicaragua, with a chance to climb a volcano and enjoy the thermal pools and stunning scenery.
— — — — — — —
Transforming Communities
At the end of 2018, Amos Director Chris Rose visited Teustepe to look at how things had changed since CEPAD had started working with them.
Chris writes:
"I first visited these 7 communities with Joel Rodriguez, the Teustepe field officer, when the program started in 2014. My abiding memory was a sense of resignation and helplessness. I met a couple of the local village committees, one was optimistic of the changes that CEPAD would help them realise, the other despondent. Joel is an agronomist and hugely enthusiastic, but I left concerned that his skills would be wasted if there was no rain.
Going back this autumn, I was to see a very different situation and to experience a very different feel within the communities despite recent setbacks.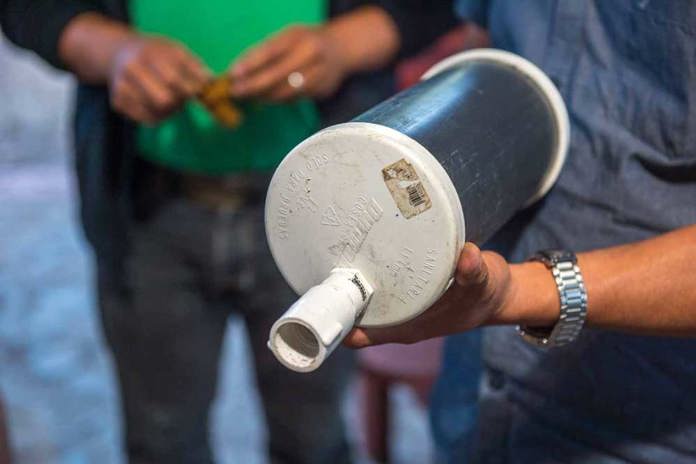 Purify: With your help, Amos Trust have supplied water filters to all seven communities in rural Nicaragua.
With your help, Amos Trust has supplied water filters to all seven communities. The communities were making and using them, empowered by their training from CEPAD, and in doing so, they were transforming their lives and their health as they now had clean water to drink.
Secondly, it was wonderful to hear, and taste, how people's nutrition had improved as we were fed sweet, boiled squash in each community and had different drinks made from the fruits they had started to grow."
You can read Chris' full article here.
— — — — — — —
What a difference a year makes
We have just received CEPAD's annual report for 2018 Teustepe, below are just a few highlights:
In 2018 fourteen projects were implemented including:
food packages for those affected by the rains;
roofs for 70 houses;
30 water metres;
35 loans for farmers;
repair of 5kms of road in the community of Aguas Calientes;
construction of a bridge in community El Pochotal;
construction of 20 latrines in El Nancital;
construction of water reservoir in El Nancital;
installation of 140 water filters, 20 per community, thanks to Amos Trust;
electricity for 20 houses in Llano Grande;
10 public lights in Llano Grande, 40 agricultural toolkits for farmers in La Concepcion and El Pochotal.


21 women were trained in making greeting cards to create extra income for their family;


56 farmers now have microdams allowing them to irrigate crops;


35 women working on their family gardens received further training in plague management, crop diversification and business administration.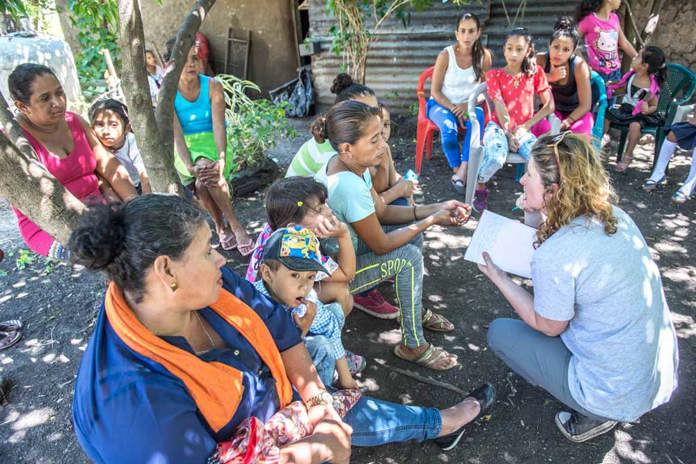 Katie Hagley from Amos Trust talking to some local women and children in La Concepcion, Teustepe, in rural Nicaragua.
If you would like to receive the full report please email [email protected]
— — — — — — —
Dates for your diary
CEPAD's directors Dámaris E. Albuquerque and Gilberto Aguirre will be over in the UK in September. You can see them at our Climate Justice Summit in Cambridge or at Amos Day in London. Full details of both events are below:
Once In A Lifetime — Climate Justice Summit
Monday 23rd – Wednesday 25th September
St. Paul's Church, Cambridge
Directions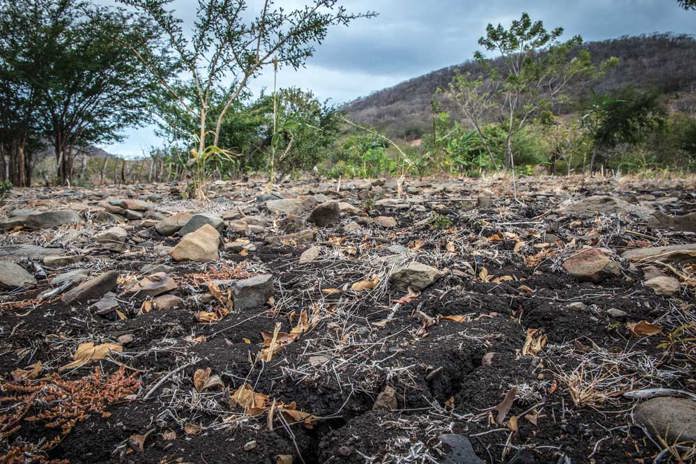 Failing crops in rural Nicaragua: Climate change is a justice issue — we have a moral and ethical imperative 
to respond to their call for immediate action.
Climate change is a justice Issue.
Those who have the least political and economic power, and the least responsibility for the changing climate, are affected the most. We have a moral and ethical imperative 
to respond to their call for immediate action.
We are inviting community activists, experts, artists and theologians from the UK and the Global South to take part in an interactive 3-day summit at the 
St Paul's Centre in Cambridge.

Full details.
— — — —
All Our Worlds — Amos Day 2019
Saturday 28th September 2019, 10.00 – 16.00
Amnesty International Centre at 17–25 New Inn Yard,
London EC2A 3EA
Directions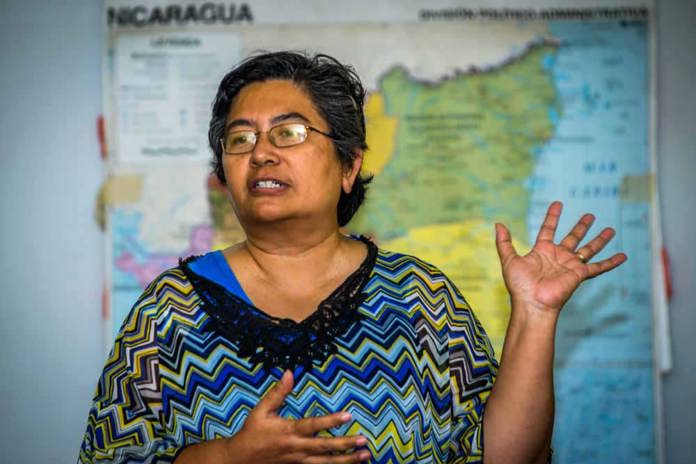 We are delighted that Dámaris E. Albuquerque (above) and Gilberto Aguirre will be joining us to talk about the work of CEPAD and of what the call for climate justice means in Nicaragua and how it can't be separated from political events.
Dámaris and Gilberto will talk about the work of CEPAD and of what the call for climate justice means in Nicaragua and how it can't be separated from political events. You will also have a chance to hear about other areas of Amos Trust's work.

Full details.
— — — — — — —
As ever, we would like to thank you for all the support you give to our work in Nicaragua. Here is a short film clip from CEPAD staff — doing just that.
And finally, please sign up to receive Amos Trust's main E-news which will keep you updated with our work in Palestine and our work with street children.
— — — — — — —