Give & Grow for Nicaragua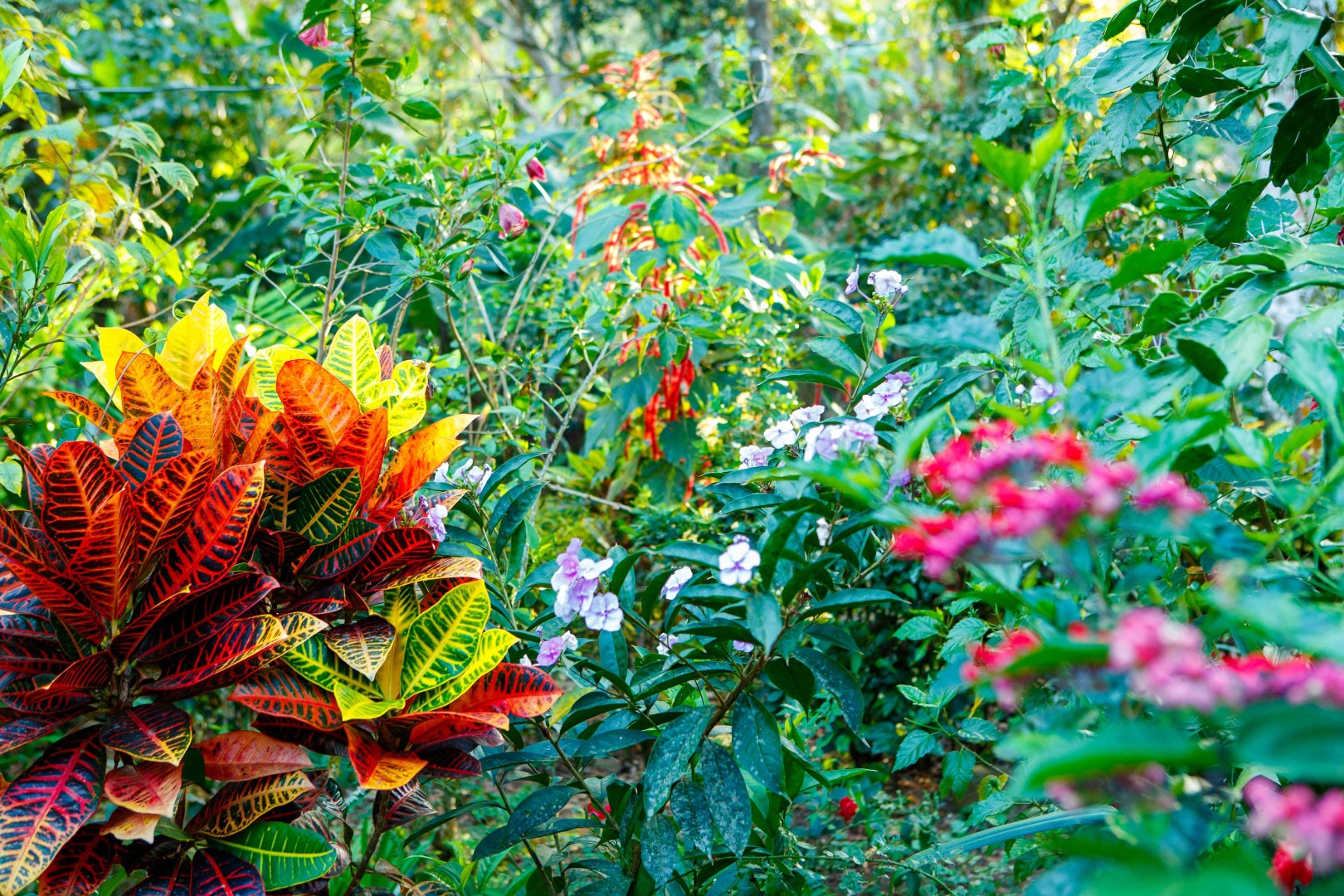 Helping Communities to Flourish
Planting a seed represents the embodiment of hope and the promise of new growth. As you plant your seeds in solidarity with our partner CEPAD and the communities of Teustepe in Nicaragua, you might like to read the following stories and pause to remember Rosa, Edwin and José, and the communities in which they live.

Your Seeds of Hope
Thank you for supporting our work in Nicaragua and for becoming one of the first to join the Amos Gardening Club.
You will find your seeds in the small, hand-made, coloured envelope that was included in the letter you received along with your postcard. There are three types of seeds — around four french bean seeds, four tomato seeds and four chilli seeds.
Identifying your seeds:
The Tomato seeds are tiny brown pips 
The Dwarf French Bean seeds are the largest of the three types. They are white in colour and look like small broad beans
The Chilli seeds are off-white flakes and are the middle sized of the three types (although they are much smaller than the French Beans) 
— — — — — — —
Growing Your Seeds
Tomatoes (Moneymaker)
"An old favourite which produces medium-sized fruits until the first frost."
Start the seeds indoors or in a greenhouse. Sow the seeds 0.5 cm deep in a pot of compost, water well and place in a warm position. Seedlings should appear in 7-14 days.
Transplant the seedings to individual pots when 10-15 cm tall. Grow on in cooler but not cold conditions. Plant out in late April or May into large pots or grow bags. Provide support to the plants as they grow and pinch-out side shoots regularly.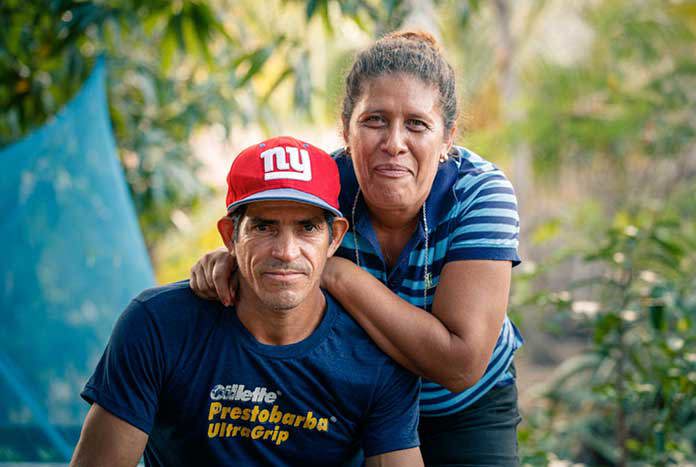 Rosa lives in La Concepción, one of the 7 communities in Nicaragua that we have supported over the last 5 years. She stands in her garden with a beaming smile as she warms a large plastic jar filled with bright yellow corn: "This is next year's seed".
Waiting patiently, tending her soil and teaching others what CEPAD has taught her. Rosa plants seeds in her soil and in her community, sharing what she has learnt so that her community can flourish.
A new road to La Concepción allows children to go to school and for a bus to come to the village. Shiny silver latrines have sprung up across the hillside; toilets, water purifiers, vibrant gardens and a bus service — all grown out of Rosa's determination to use her words, to ask, to demand her rights and the rights of her community.
"Before CEPAD came I had to find a way to get to market to buy tomatoes. Now I can take the bus and sell my own. I used to be too shy — I could not speak to people. Look at me now? In five years we have made all this happen. Come back five years from now!"
As we plant this seed we stand in solidarity with Rosa and the other women in the community of La Concepción in rural Nicaragua — as they become empowered, as they learn, as they teach others and realise their rights.
— — — — — — —
Growing Your Seeds
Dwarf French Beans (Safari)
"A later maturing bean producing a heavy crop of thin 12 cm long stringless pods of outstanding flavour. Grows to 35-45 cm tall."
You can start growing your beans inside in April or outside from May onwards. If you start them inside, plant each seed in its own 8 cm pot or its own section of a modular tray filled with sowing compost. Once the seeds sprout, gradually 'harden' them off by putting them outside during the day before planting them out in mid-late May.
If you wait until May and plant the seeds outside (avoid any possibility of frost!), sow them 5 cm deep in the ground 20 cm apart. Water regularly during dry weather.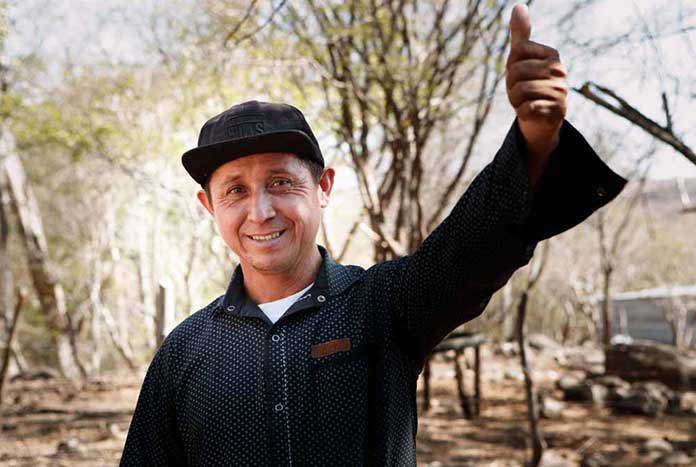 Edwin is a community leader in Nancital, one of the 7 communities that we have been supporting as they received training and support from CEPAD over the last 5 years. He sits with his family outside the door of his home.
"Five years ago, we did not know how to organise ourselves. We didn't know how to ask for what we wanted and didn't have the confidence to keep knocking on doors. Now we have two wells for the bottom of the village. Our animals can be properly watered. Now we grow fruit, squashes and vegetables — before we only grew beans and corn. We are far healthier. We also do not have to buy fertiliser — we make our own compost; it's better for the soil and saves us money."
We have recently been approved for a road to be built to our village. The money has been released from the government and we just have to knock a little more and the building work will start. When it is finished, electricity will be supplied — they are coming today to start this.
"Five years ago, we did not know how to organise ourselves. We didn't know how to ask for what we wanted and didn't have the confidence to keep knocking on doors."
And we can access the water table from the top of the village, so we will then dig a well, pump up the water and gravity will take it to each home and we can irrigate all our land."
As we water this seed, we stand in solidarity with Edwin and the community of Nancital and we take a moment to reflect on the gift of water to nourish the whole community.
— — — — — — —
Growing Your Seeds
Chillis (Long Slim)
"Masses of pointed slim fruits turning from bright green to fiery red. Use fresh, pickled or dried."
These chillis need to be grown indoors on a windowsill or in a greenhouse. Start the seeds in a pot or tray filled with compost. Cover the seeds with a thin layer of compost and keep them in a warm, sunny place until they germinate.
Once they are large enough to handle, plant each seedling into a 7 cm pot and keep them in the same warm place. Once the plants reach 10cm tall, transplant them into 25 cm pots and tie the plants to canes to support them as they grow.
Take care: The seeds and the flesh are hot! Wash you hands after handling them.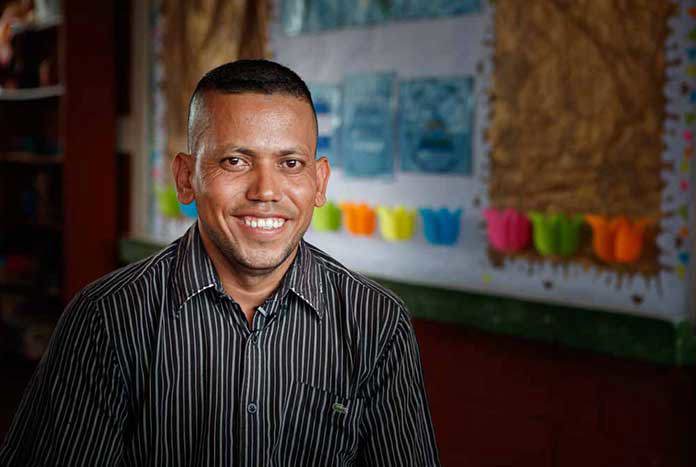 José lives in Barranco Alto, one of the seven new communities that we will be supporting over the next 5 years. This community is divided by the river — one half has easy access to the highway, to electricity and clean water — the other half is, in effect, on an island which the river divides in two, with no access apart from a ford.
Because of climate change, the river is either dry or floods when the rains finally come; the other half is cut off with no clean drinking water.
José told us:
"Climate change has brought more poverty. The phenomenon that has impacted our country is El Niño. There were three years without harvest. Sometimes we also experience the phenomenon of La Niña, where there is so much rain, the crops can't grow and there isn't a harvest.
We've been affected greatly. The river that fills up when it's a heavy rainy season, doesn't allow us to communicate or leave. We live in a place that is surrounded by the river — it doesn't allow us to pass.

Our dream for the future is that we would have support from an organisation, so one day we can have a bridge and communicate with the other side. We need a bridge on both sides and also a road between us. Our dream is to see this project through.
The river water we use for only two things: bathing and drinking — if we don't, we don't have other water — it's dirty water, animals go there and defecate and urinate — that's contaminated water. There is a well but the tests they did told us we have to drink the water from the river but we don't have filters. This is another one of the needs we have.
"We've been affected greatly. The river that fills up when it's a heavy rainy season, doesn't allow us to communicate or leave. We live in a place that is surrounded by the river — it doesn't allow us to pass."
We have heard good things about CEPAD and that's what we want in our community — we want to be strengthened to resolve our problems."
As we watch this seed grow, we commit to following José and the community of Barranco Alto as they begin their journey with CEPAD. As we support them to respond to the changing climate, may we continue to demand climate justice for those such as the people of Barranco Alto — who are most affected, but least responsible.
Climate Justice resources
Take a look through our range of resources, including blog posts, downloads and products, to find out more about our Climate Justice work.
amos trust works all around the world
We work alongside grass-roots partners in Palestine, South Africa, Nicaragua, Burundi, India and Tanzania.
CONTACT US
Amos Trust
Room 11
St Margaret's House
15 Old Ford Road
Bethnal Green
London
E2 9PJ